Northpark Shopping Center - Borger, Texas (Retail Pad 1)
Northpark Shopping Center - Borger, Texas (Retail Pad 1)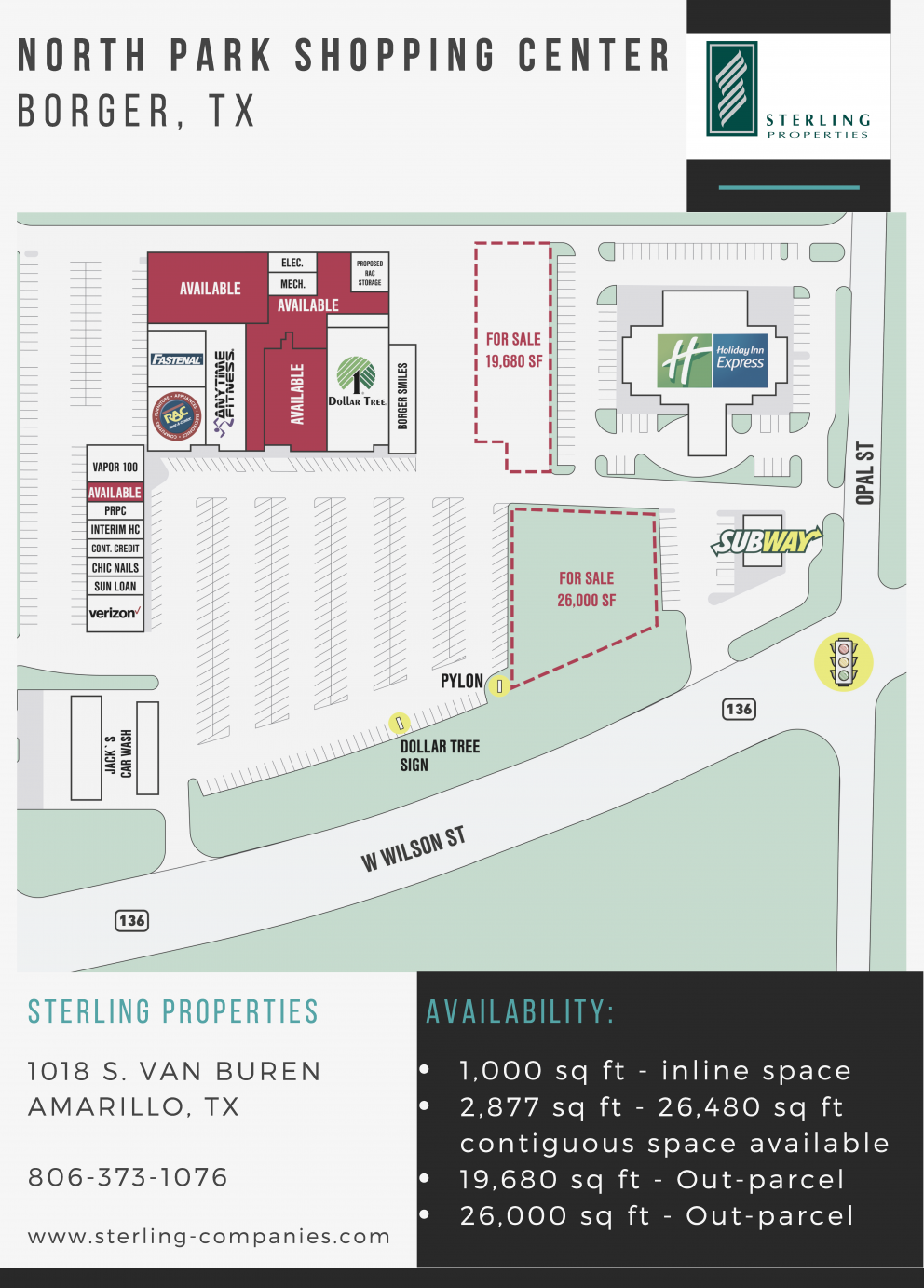 Click the images above to view larger.
Location
1361 W. Wilson
Borger, TX 79007
Property Information
Ownership: For Sale or For Lease
Within City Limits?: Yes
Property Type: Commercial Land
Zoning: Commercial
Total Acreage: 0.50 acres
Available Acreage: 0.50 acres


Prime commercial space available for lease on State Highway 136, with traffic counts of over 12,000 cars per day. Borger's primary trade area serves 22,798 individuals.

Retail Pad 1 is adjacent to Subway and has access to W. Wilson (SH 136) through a cross-access agreement with Subway and the adjacent shopping center.
Utilities
Gas: One Gas
Water: City of Borger


Transportation
Nearest Highway: SH 136; Frontage, SH 152; 1.5 Miles, SH 207; 0.5 Miles, US 60; 29 Miles, US 87; 42 Miles
Nearest Interstate: I-40; 31 Miles / 32 Minutes
Nearest Airport: Hutchinson County Airport; 3 Miles, Rick Husband Amarillo International Airport; 50 Miles
ADD ITEM TO REPORT
As you navigate our website, you can use the "Add Page to Report" button to add any page or property to a custom report that you can print out or save.