PRESS RELEASE: Slater Controls announces expansion, groundbreaking on new sales office and warehouse in Borger Enterprise Park
PRESS RELEASE: Slater Controls announces expansion, groundbreaking on new sales office and warehouse in Borger Enterprise Park
September 13, 2022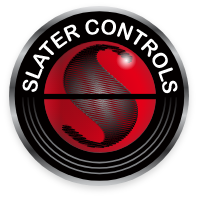 Slater Controls is expanding to the Texas Panhandle and will serve the region from its new location in Borger, Texas
Borger, Texas – Slater Controls, an industrial process instrumentation and controls business based in the Permian Basin, has announced its expansion in the Texas Panhandle Region and plans to break ground on a new sales office and warehouse in Borger Enterprise Park, a development by Borger, Inc., later this month. A major supplier of industrial automation equipment, the company says the expansion will enable them to better serve their existing and new customers while positioning them for future growth.

"Our new location in Borger will allow us to provide timely delivery of critical components to our customers in the refining, aerospace, as well as oil and gas industries in the Texas Panhandle. We look forward to growing our business while strengthening the industrial supply chain here in the region with our products, services, and engineering expertise. With locations and offices throughout Arizona, New Mexico, and Texas, the Borger location will be our first addition to Slater Controls outside of the Permian Basin that incorporates both dedicated full-time service personnel and inventory under one roof. It is an exciting expansion for us!" said Kevin Slater, CEO and President of Slater Controls.

Slater Controls purchased 2.4 acres in Borger Enterprise Park earlier this year and is constructing a warehouse and office building on the site. Trey Pearson Construction, LLC is the general contractor for the project.

"We are thrilled to welcome Slater Controls as the first tenant in Borger Enterprise Park. Offering excellent service is important to Slater Controls and their new location equips them to continue serving the Texas Panhandle region's growing industrial base with excellence." said Borger Inc.'s Executive Director Amy Fesser.

A groundbreaking ceremony will be held Wednesday, September 21, 2022, at 1:00 pm at 109 Prospect Drive, Borger, Texas – inside Borger Enterprise Park on FM 1551, across from the Nutrien plant.

About Slater Controls - Slater Controls is an industrial process instrumentation and controls solution provider, servicing oil & gas, industrial power, aerospace, refining, water/wastewater, food & beverage, and the midstream & pipeline industries. Their services include commissioning startup support, product and application engineering, troubleshooting issues, and providing corrective action, as well as automating and repairing valves, instruments, and meters. Slater Controls, Inc. opened in 1994, nearing the 30th year mark to be in business. To learn more about Slater Controls visit https://www.slatercontrols.com.

About Borger, Inc., the Borger Economic Development Corporation – Borger, Inc. is the economic development corporation that accelerates and incentivizes business growth in Borger, Texas. Together with the City of Borger, Borger, Inc. works to grow the local economy through the retention and expansion of existing businesses, the recruitment of new businesses, and the development of programs to train the local workforce. Borger, Inc. is the developer of Borger Enterprise Park, a light industrial business park in Hutchinson County, Texas that contains several available lots ranging from 3 to 80 acres in size. To learn more about Borger, Inc. and Borger Enterprise Park visit https://borgeredc.com/.
###