The Phillips Building - Offices and Data Processing
The Phillips Building - Offices and Data Processing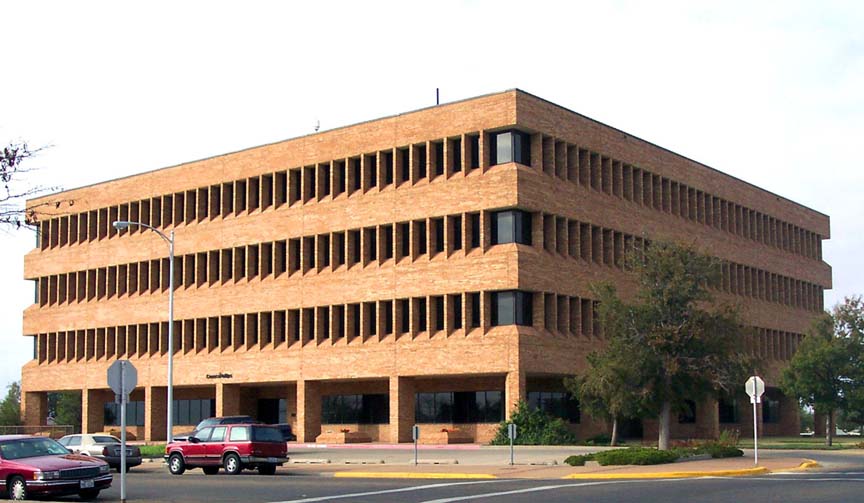 Click the images above to view larger.
Location
300 W. 6th St
Borger, TX 79007
Property Information
Ownership: For Sale or For Lease
Former Use: Regional Headquarters Phillips 66 Petroleum
Within City Limits?: , Yes
Property Type: Commercial
Zoning: Commercial
Total Building Size: 106,000 sq. ft.
Total Land Size: 3.34 acres


Previously the regional headquarters for Philips 66 Petroleum Company, The Phillips Building is built to handle major data processing and to house executive level staff from a Fortune 500 company. Existing fiber optic, basement freight loading area and freight elevator, and 20' ceilings all make this space ideal for either further development as a data center, or move-in ready for an office user.

Currently, The Phillips Building has available over 40,000 square feet of prime office space that could easily be used to house regional headquarters for business from the construction, oil & gas, plastics, manufacturing, or distribution industries. The space could also easily be converted into a regional data center, with fiber optic available through the entire building.

Availability by floorplate:
8,000 sf available in finished basement (previously used for classroom training)
2,200 sf of office space available on 1st floor
20,000 sf available on 3rd floor (previously used as regional offices for Phillips 66)
10,000 sf availbalbe on 4th floor (previously used as IT department for Phillips 66)
For lessees, The Phillips Building offers:
Secured Building Entry
First-Class Office Spaces
State-of-the-Art Media Conference Room
100% Building Electric Back-up Generator
High-Tech Phone System
High-Quality Furniture
Building Receptionist
Reserved Conference Rooms
On-Site Parking/400 plus vehicles
Quality Fire Protection
Sprinkler System Throughout Building
Vending/Coffee/Refreshment Areas
The Phillips Building is also available for purchase, and could provide a stream of medium-to-long term rental income for a company that planned on occupying the currently available space, and perhaps expanding further in the future.
Please contact Katie Lingor at (214) 263-5900 to be put in touch with the owners of The Phillips Building and learn about incentives for locating to Borger.
Building Information
Year Built: 1975
Type of Construction: Concrete, brick
Office Space: 34,100 sq. ft.
Commercial Space: 8,000 sq. ft.
Ceiling Height (Center):20
Drive-In Doors: 1
Parking Spaces: 400

Utilities
Gas: OneGas
Water: City of Borger


Transportation
Nearest Highway: SH 207, SH 136, SH 152
Nearest Interstate: I-40
Nearest Airport: Hutchinson County Airpor,; Rick Husband International Airport