Built in Borger: Borger Pharmacy
Built in Borger: Borger Pharmacy
August 6, 2020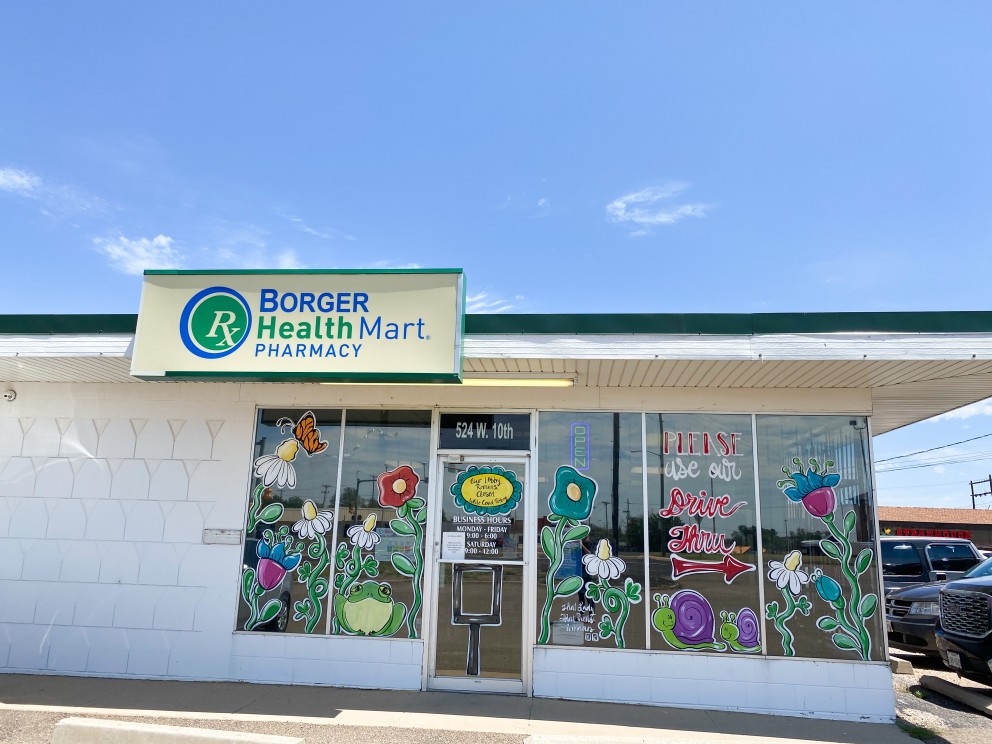 Built in Borger: Borger Pharmacy
Lessons on entrepreneurship from Borger Bulldog Stephanie Palmer
Borger, Inc., the Borger Economic Development Corporation, seeks to grow Borger's economy by working to attract new businesses to Borger, retain and expand existing businesses, and assist local entrepreneurs in starting their own business. While it is exciting when a new business comes to town (because it often means our economy is growing!), we get just as excited thinking about the amazing businesses already here. Starting this month, we want to celebrate businesses that have been "Built in Borger". For August 2020, we are proud to feature Borger Pharmacy.
Borger Pharmacy is located at 524 W. 10th Street in Borger. Borger Pharmacy is a service-based, hometown pharmacy that opened its doors in February 2017 after a previous independently owned, local pharmacy had closed. Borger, Inc. had the pleasure of playing a small part in Borger Pharmacy's opening by providing an initial loan for startup. If you have a business idea and want to see how Borger, Inc. can help you get started, call us at (806) 521-0027.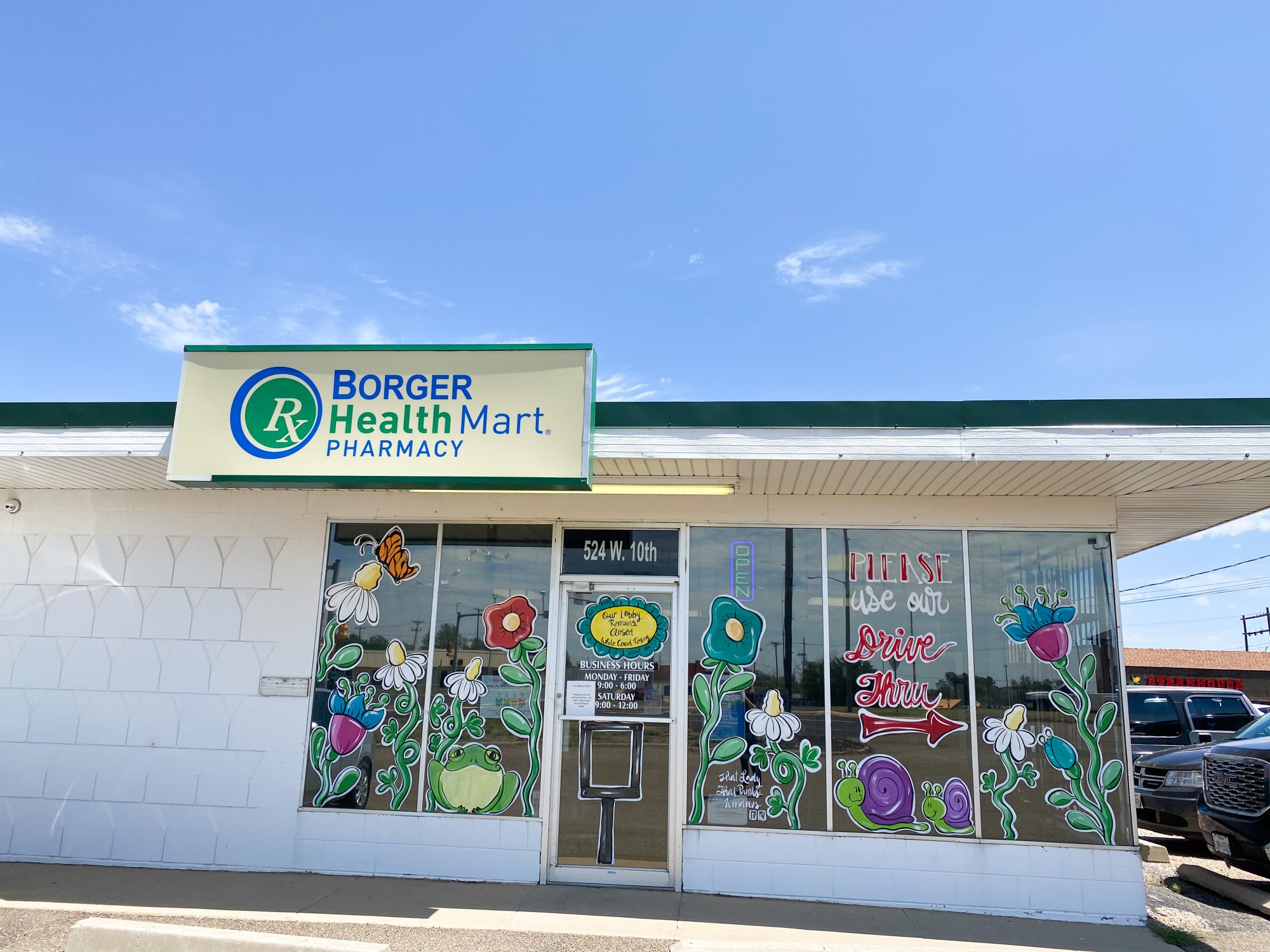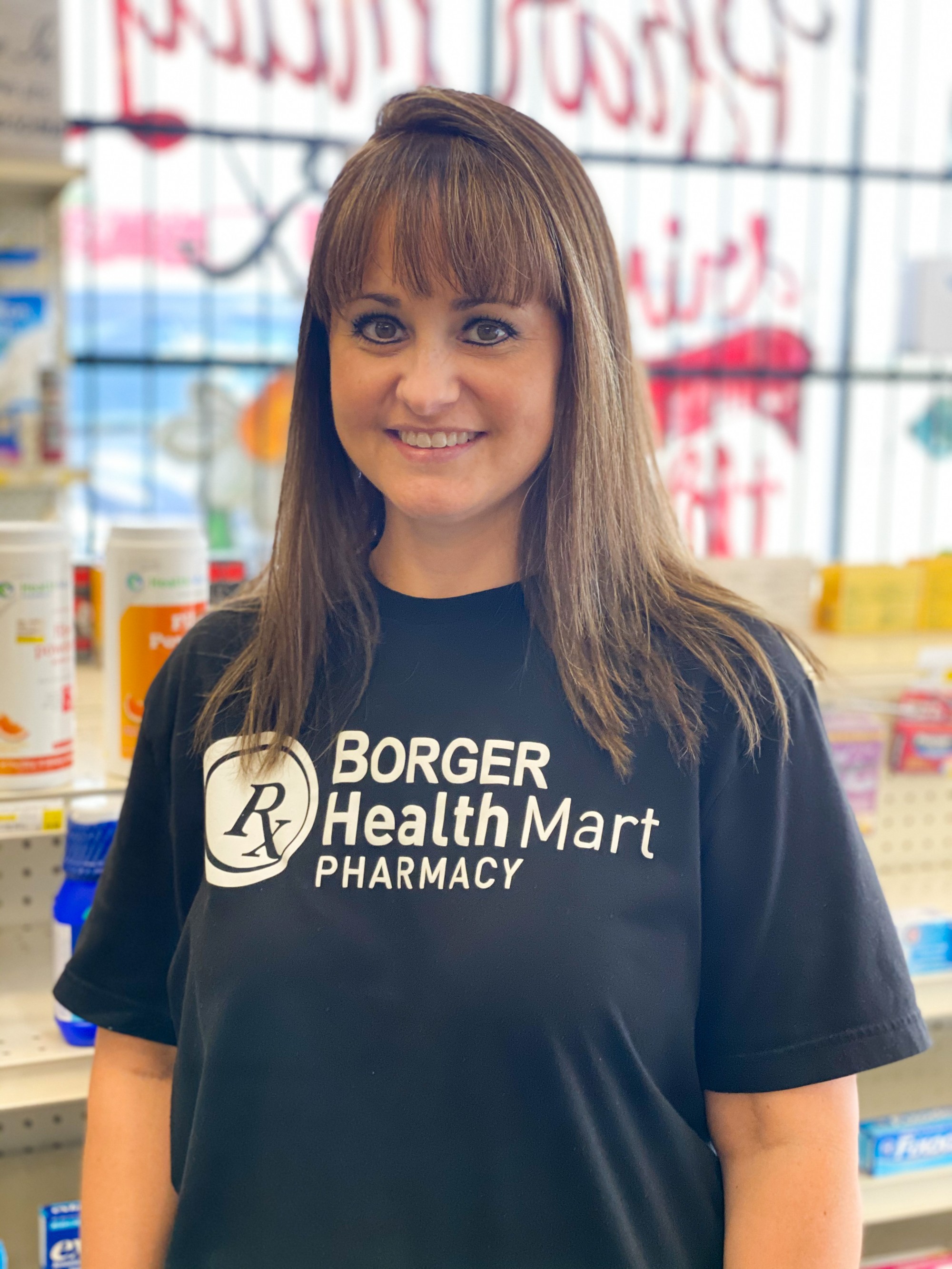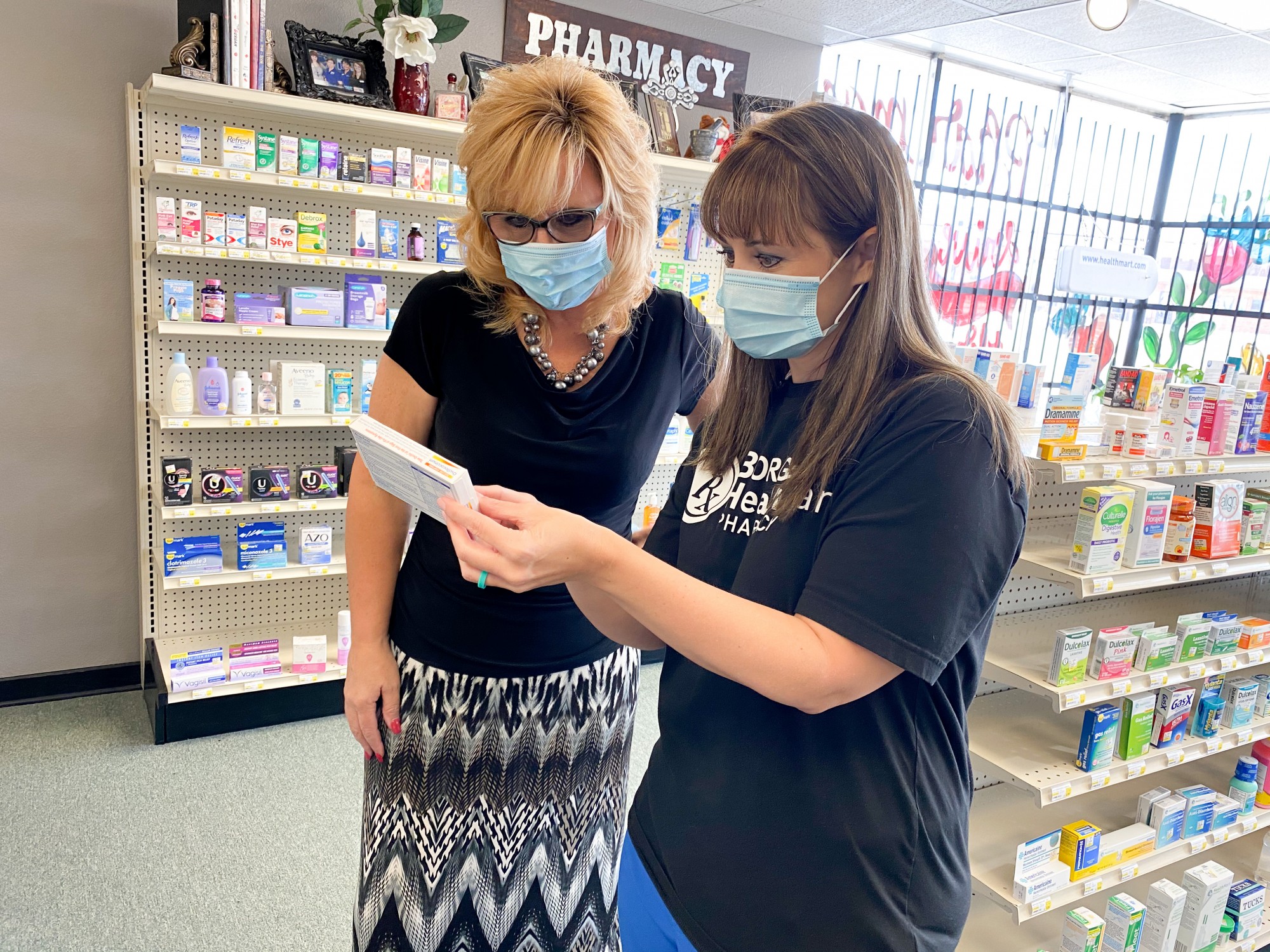 If you have not met the owner of Borger Pharmacy, you will want to! Stephanie Palmer is a hometown girl, Borger High School Class of 2000. Stephanie ventured out to get her undergrad at WTAMU, and then her Doctor of Pharmacy from Texas Tech (GUNS UP!). She began her career working at Walgreens in 2006 as an intern, pharmacist, and then pharmacy manager. Stephanie transitioned to an independent pharmacy in Amarillo from 2013 to 2016, where she worked with and learned from her bosses who would eventually become her business partners.
Stephanie's life was a whirlwind in 2017 when she took the leap to start her own business, move back to Borger, and plan a wedding … all at the same time. She says the craziness of those early days has all been worth it to serve such a great community.
One of our goals for the Built in Borger campaign is to uncover some valuable wisdom from current business owners so that others can gain insight about what it is like to start a business in Borger.
We found a wealth of wisdom in Stephanie, owner of Borger Pharmacy. We asked Stephanie if, looking back, there was anything she wished she had done differently when starting her businesses. Stephanie stated "I really wish I had focused more on advertising and networking, but at the time I hoped that growing up in Borger would play a big factor and would sell itself. Nothing like a hometown girl coming home to serve her hometown, right?" Stephanie discovered that as much as people love you, it does not always mean they think of your service when in need. It is proven to be very important for business owners to provide reminders in advertising and be active in networking. Stephanie emphasized it is a MUST to be actively involved in the community you have your business in.
Stephanie also wanted to put to rest a common myth. Some people may think that if you have a business that you have a ton of money and you do not have to work. Stephanie boldly stated "Be prepared to WORK... HARD." She wants to encourage new business owners to set a standard for yourself and your employees and show your dedication. Be very specific with your employees about expectations, lay out your policies and stick by them. Stephanie even recommends taking some classes in HVAC, plumbing, car repair and maintenance, building repair and maintenance, and even computers, stating "you never know how much you don't know until it's in your lap."
A few additional words of advice from Stephanie, owner of Borger Pharmacy, were:
Borrow EXTRA money, more than you think you will need for when things go wrong, because THEY WILL.
Be accountable – to your customers, employees, vendors, and to yourself.
Try and grow a little thick skin. Know that not everyone, not even your friends, will do business with you.
Such great advice!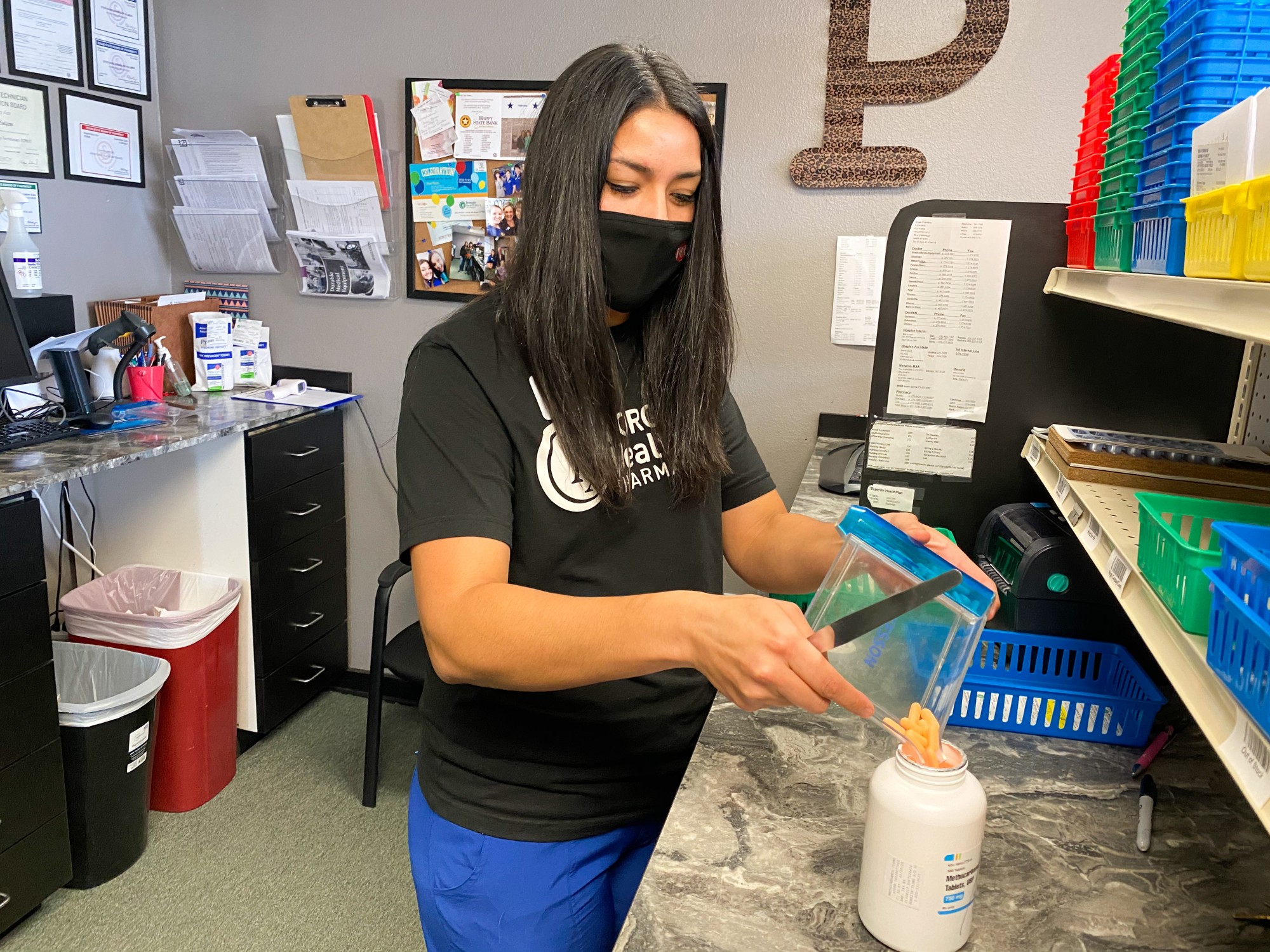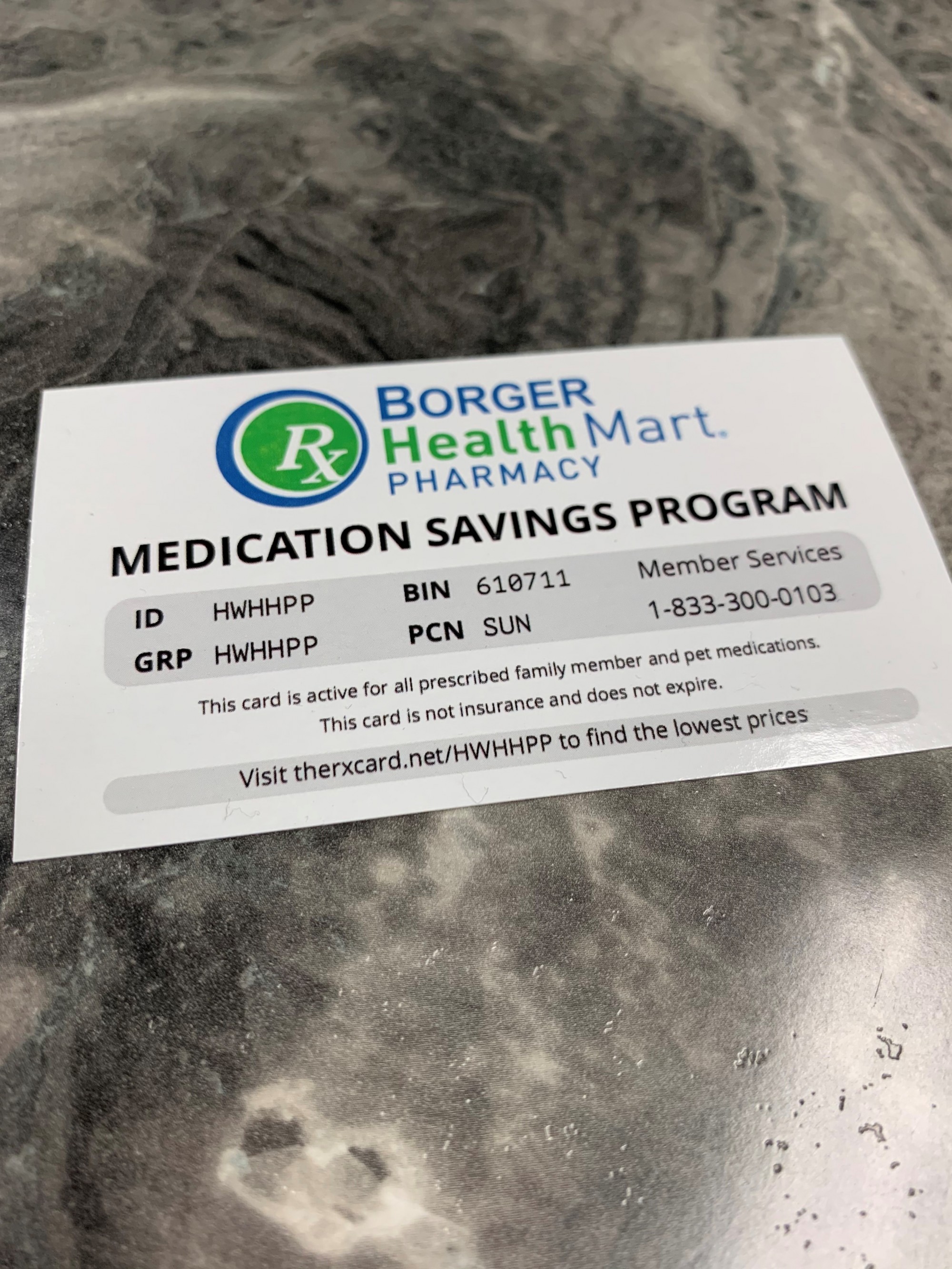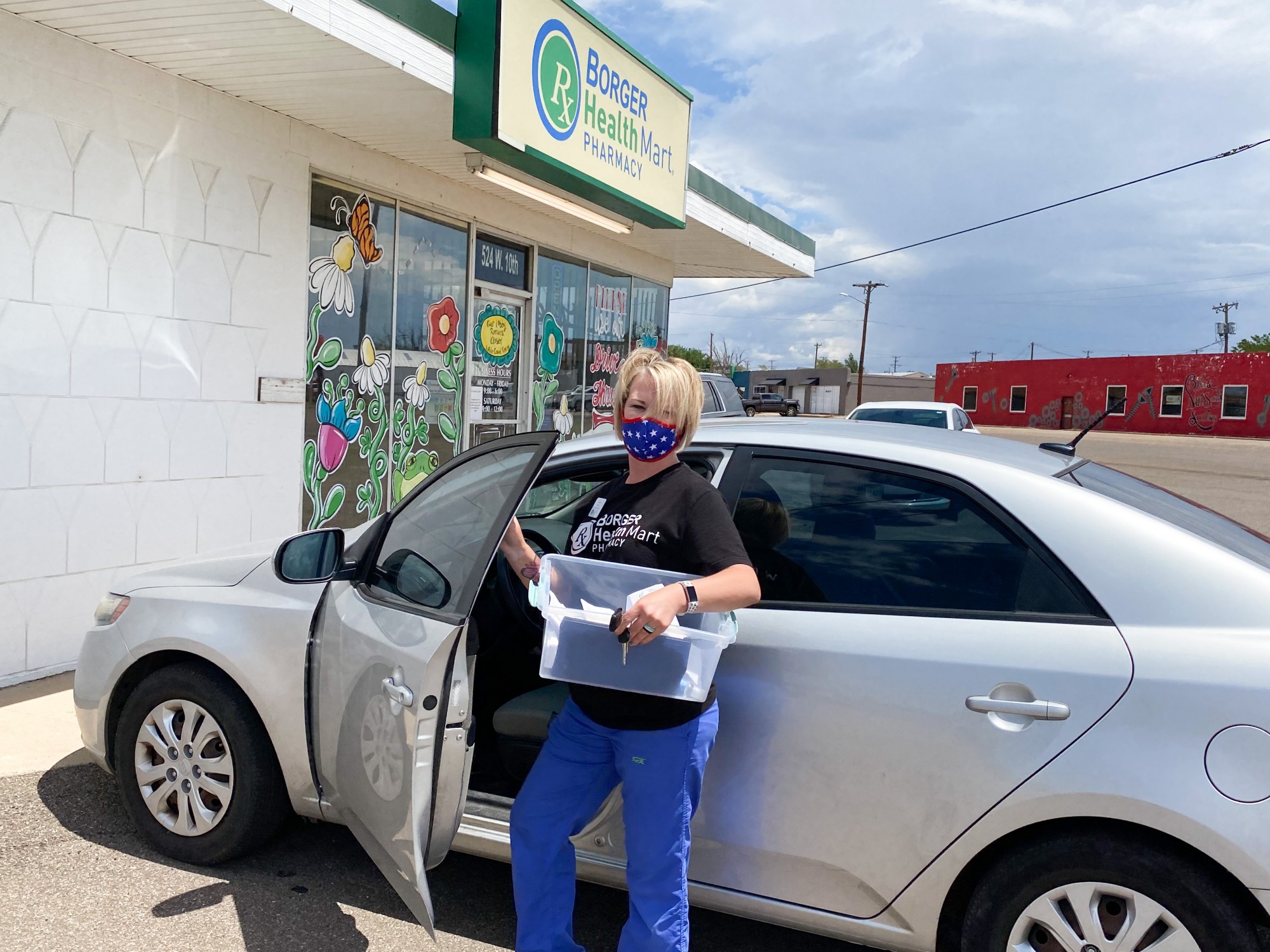 We asked Stephanie, "If you had an extra $100,000 for your business, what would you invest in?" This hometown girl quickly voiced her desire to give to every donation request and sponsorship opportunity that comes her way. Stephanie also shared a vision of owning an attractive building and delivery vehicle that would add to Borger's landscape and said that someday it would be nice to have a home health store available for Borger residents.
There are so many nice things about this quaint pharmacy that takes pride in serving Borger and the surrounding area. Borger Pharmacy offers home deliveries, a convenient drive-thru, and very own Rx Savings plan available like those used at chain pharmacies. This savings plan can help combat high prescription prices, especially for those that are uninsured. Inside Borger Pharmacy, you will over the counter medical supplies, home remedies, and other wellness support products. They even sport a whole section of the famous Creek House Honey Farm products that make excellent gifts! Stop in to receive a friendly smile and personalized assistance.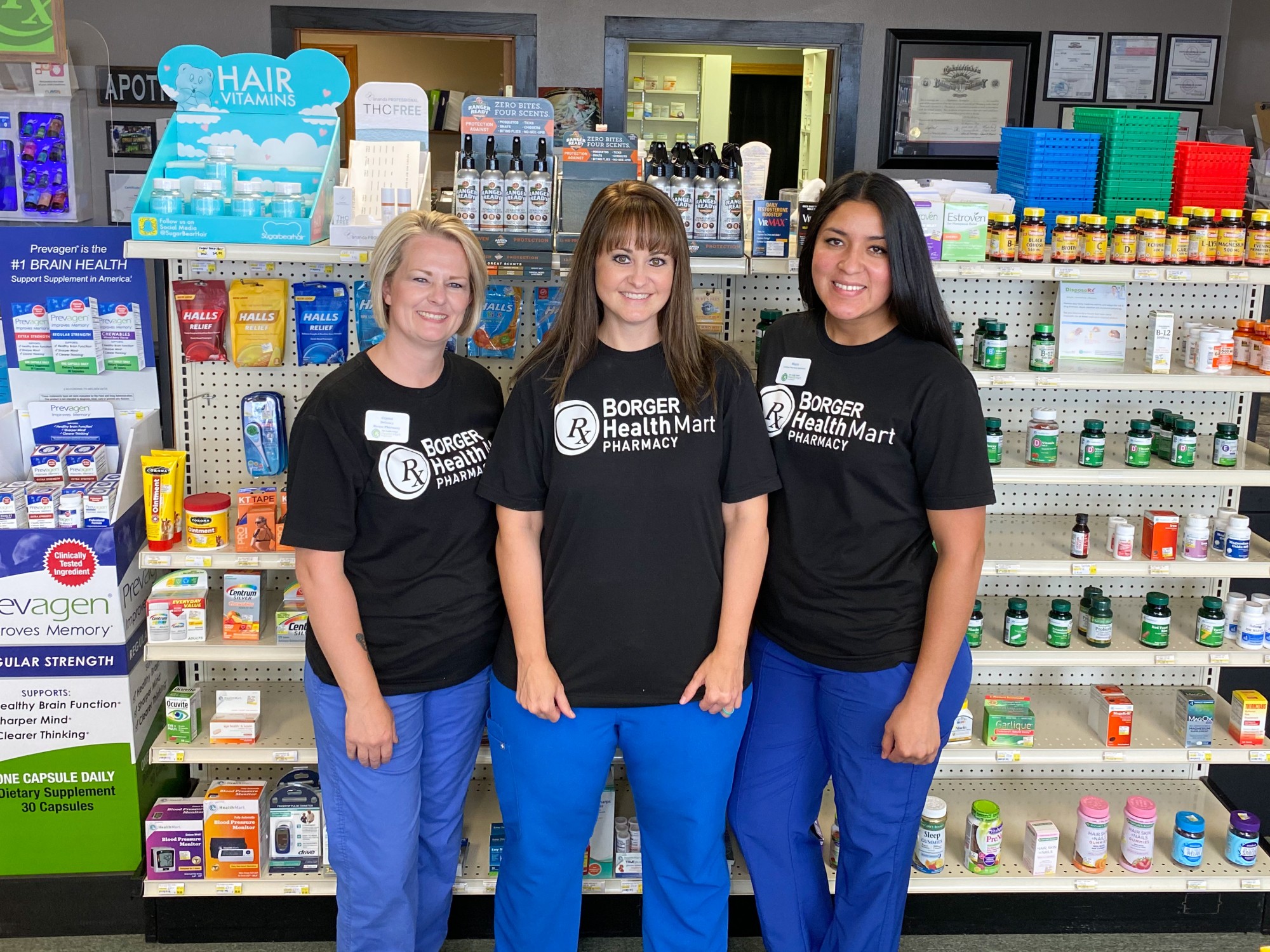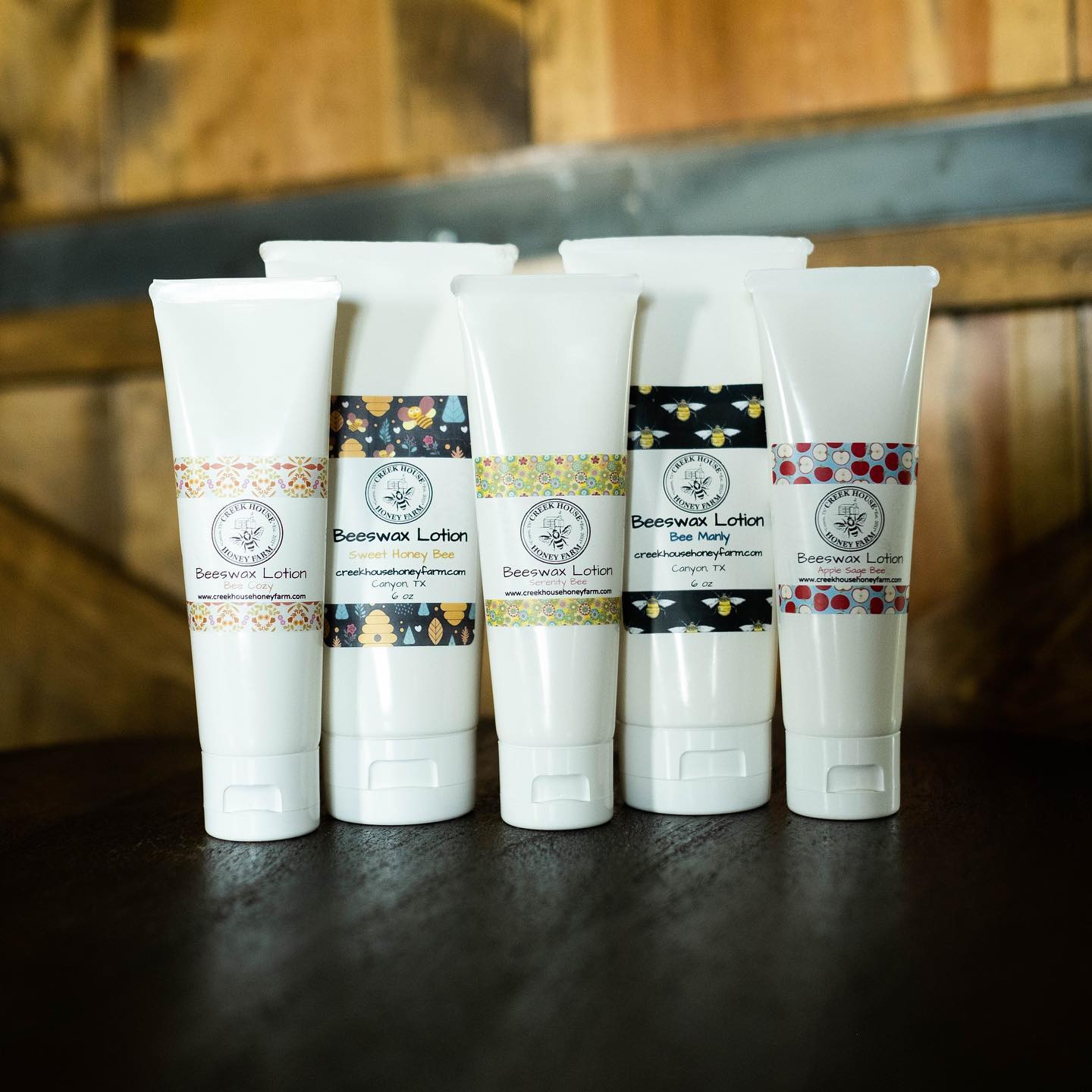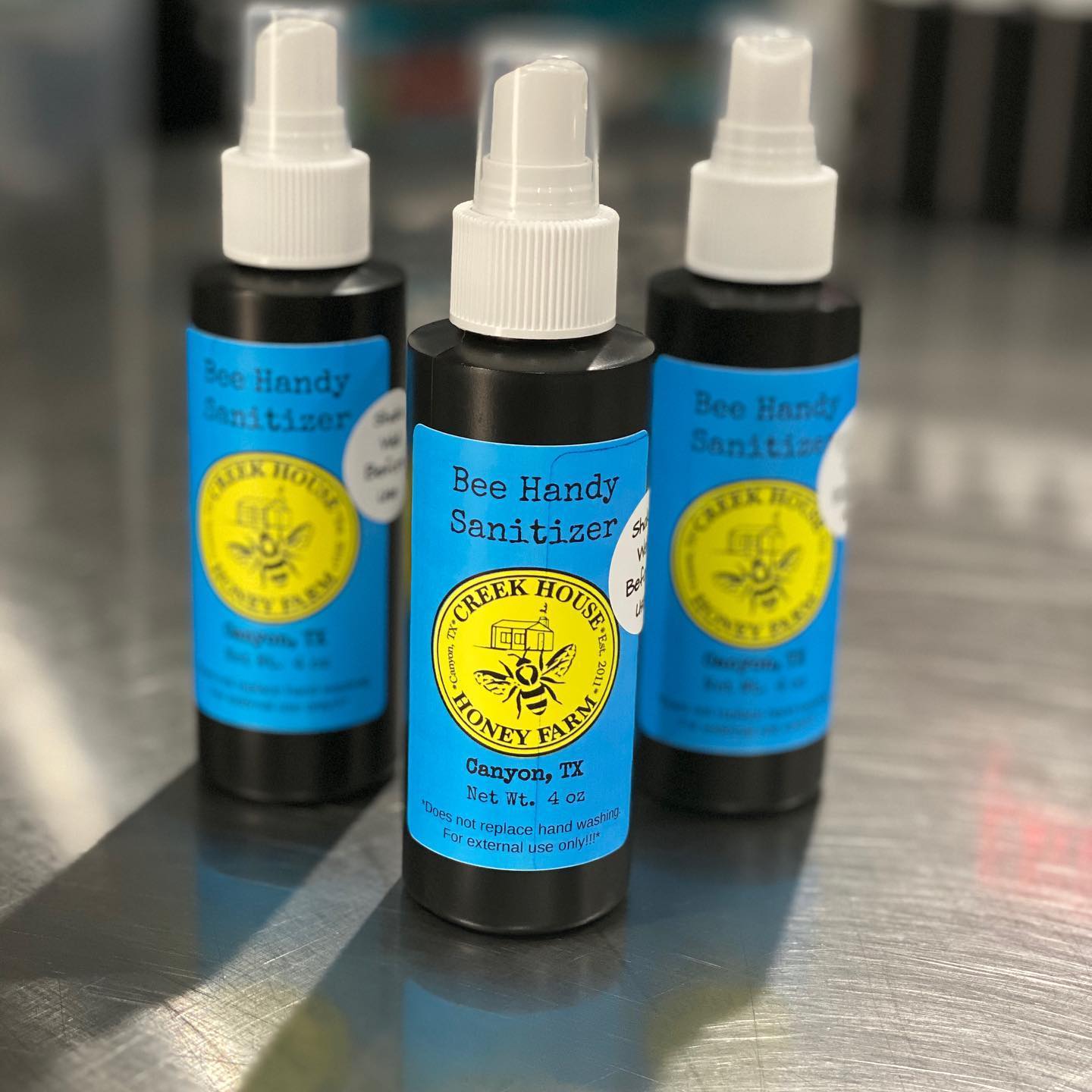 If you're interested in having your business featured in our Built in Borger campaign, you can call us at (806) 521-0027 or simply fill out this form and email to mgray@borgeredc.com