Built in Borger: Auld Brewing Company
Built in Borger: Auld Brewing Company
February 2, 2021
Borger, Inc. is pleased to announce AULD BREWING COMPANY as our BUILT IN BORGER business for the month of February 2021.
Ray and Andrea Auld are the proud owners of Auld Brewing Company, located at 111 W. 9th Street here in Borger. You can find them on Facebook, Instagram, Twitter, on their website at https://www.auldbrewing.com or give them a call at (806) 395-3472.
Ray and Andrea worked in manufacturing for a combined 29 years before setting out to build their own business. After some monumental life events, this husband-and-wife team found themselves doing some major soul-searching, asking themselves "Do we genuinely want to continue working for other companies and potentially sacrifice our own personal values, or do we look to create a space where we can thrive with what we know is right and empower our employees to do the same?" Which led to another question Andrea had for Ray – "If you could do anything, what would it be?" without hesitation Ray responded that he would open a brewery!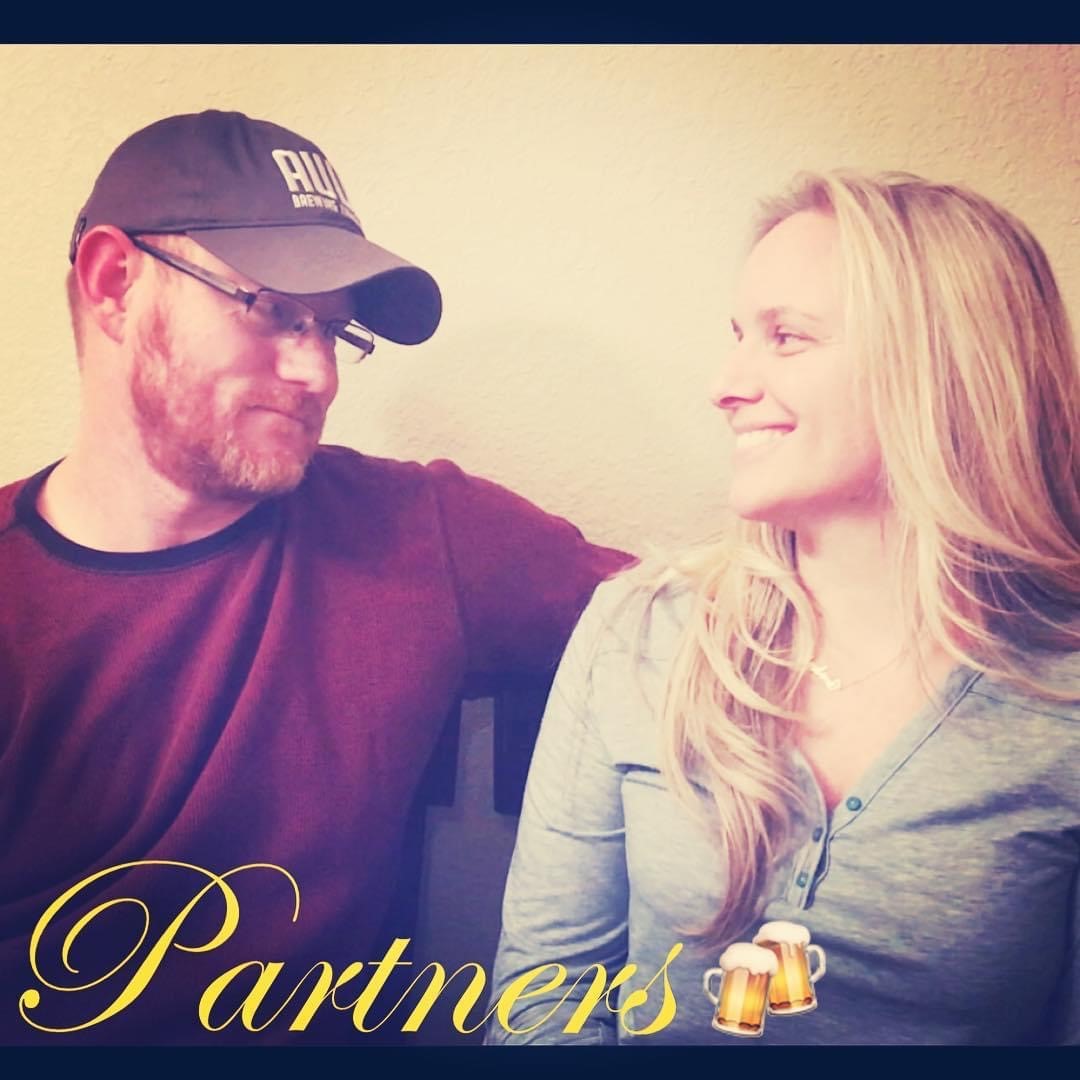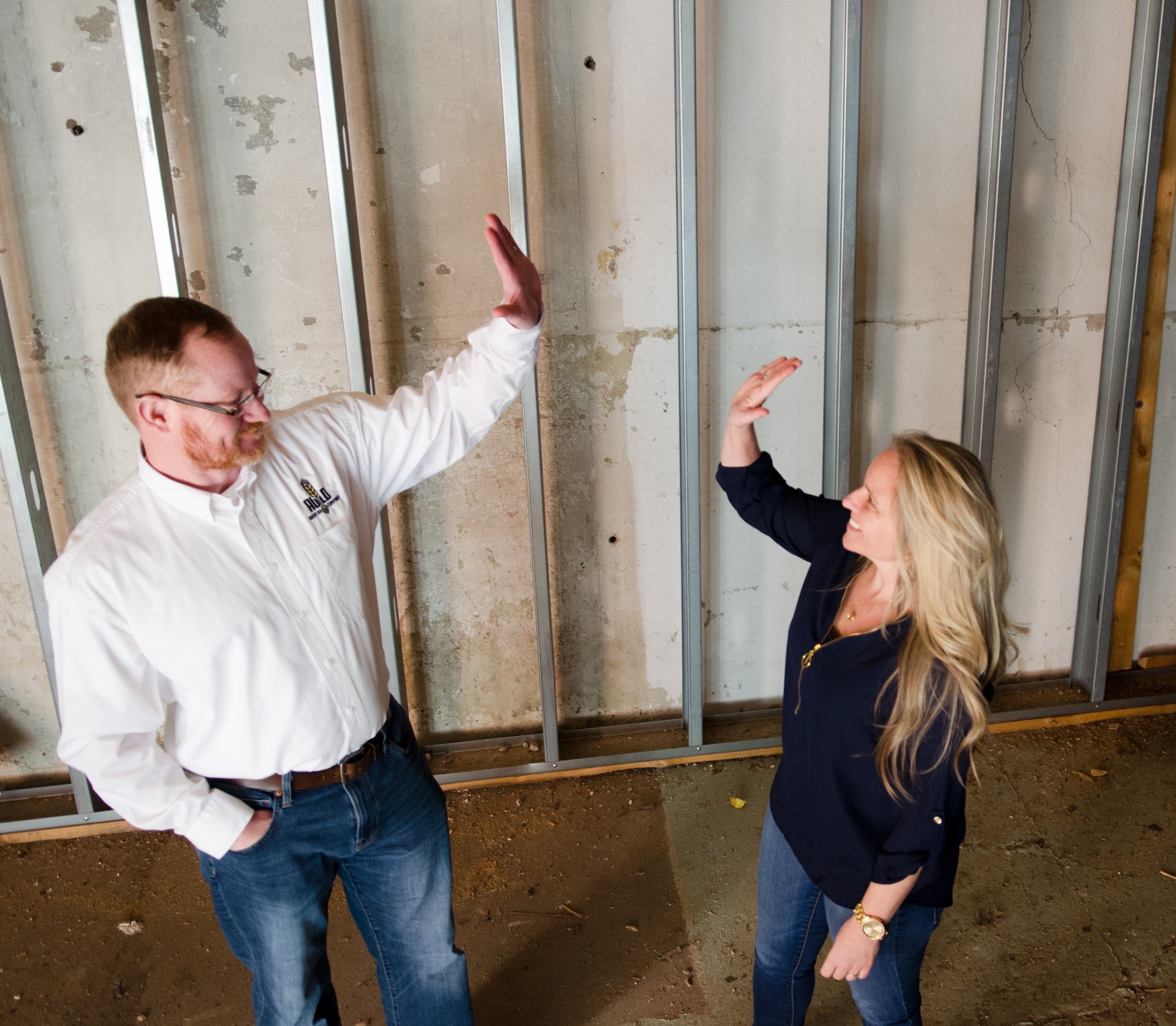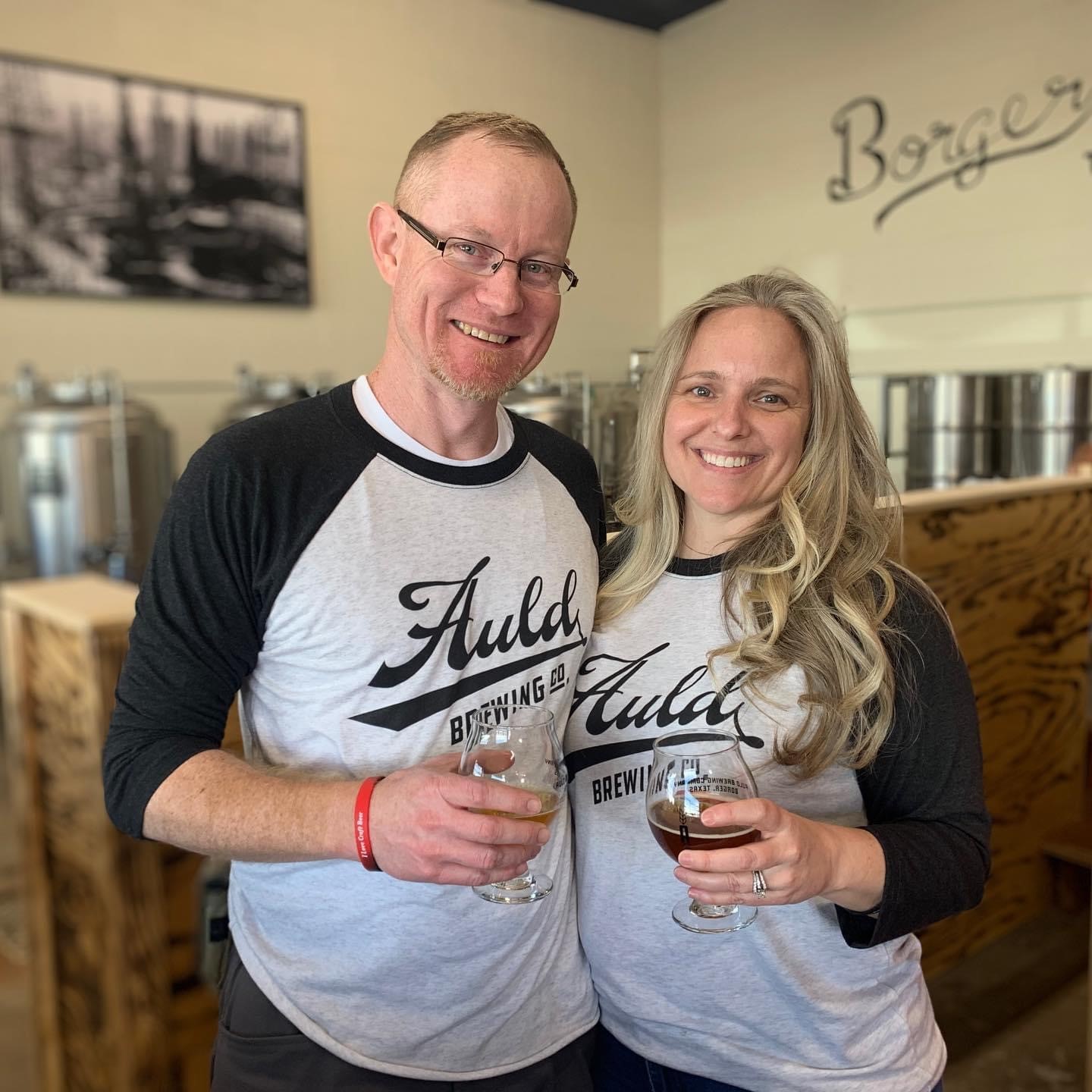 The Aulds took action to make their dream of opening a brewery a reality with small initial steps, including creating an LLC in September of 2017, followed by filing for trademarks in the Fall of 2018. Around this same time, the Aulds also secured real estate for their brewery operations in Lubbock and Borger. Andrea Auld, co-owner of Auld Brewing Company, recounted how Borger, Inc. presented their team with potential properties that were suited for the brewery, and helped coordinate meetings with the City's Planning & Development Department, where Andrea says she learned valuable information that helped her get a realistic idea of remodel requirements. Andrea recommends that any new business owner be proactive about meeting with the City of Borger to share their plans and try to address any potential questions or concerns as early in the process as possible to avoid surprises during construction. Borger, Inc. also has resources to help new businesses, and the sooner you understand what resources and programs are available, the more likely you can benefit from them.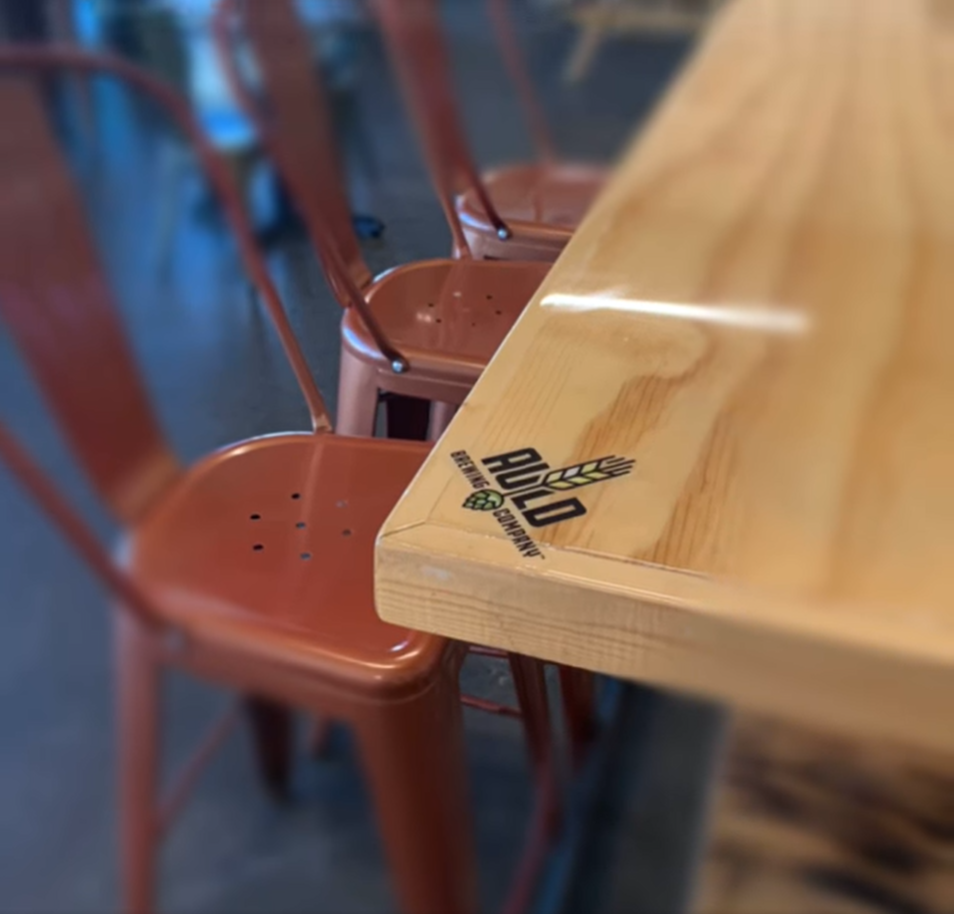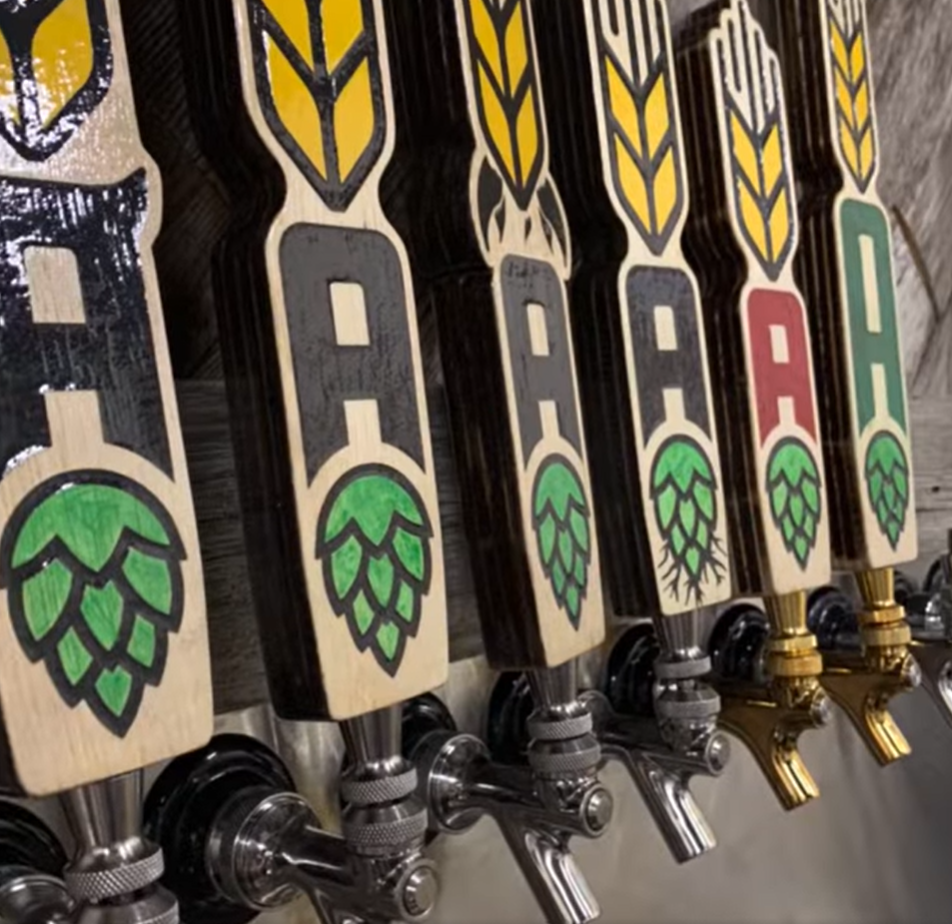 Upon completing renovations and receiving their new brewing equipment at the Borger location, Auld Brewing Company fully opened their doors in Borger at the start of Spring 2020, just before the pandemic hit. At the onset of the pandemic, all bars and breweries across the State were required to close their doors. The days were extremely difficult for Auld Brewing Company, who had just opened and struggled to stay afloat while only offering to-go sales. After an initial successful opening, sales dropped over 70% during the pandemic-related closures. The Aulds said this pandemic has been their biggest challenge in business so far but, are thankfully reporting Auld Brewing Company is now operating at 50% capacity. They continue to strictly abide by CDC guidelines enforcing masks to be worn in the facility along with consistent additional cleaning to ensure safety of all guests and staff. The Aulds attribute their survival during these challenges to the compassionate support and generosity of Borger residents.
Despite the setbacks caused by COVID-19, Ray and Andrea are confident that Borger is the biggest "success" in their business history! Their initial plan for Borger was to establish a small operation that would allow for training of their staff and a place for experimental brews at a reduced quantity. However, the Aulds now consider Borger to be the heart of their business! Borger is where they have found a sense of family and support for their dream. Ray and Andrea proudly boast of the large patio area, kindly built by local residents who gave of their own time and effort to show their support for the Auld family and their brewery. The people of Borger have accepted and inspired them to keep moving forward and to become even better than they are. That is a pretty high compliment!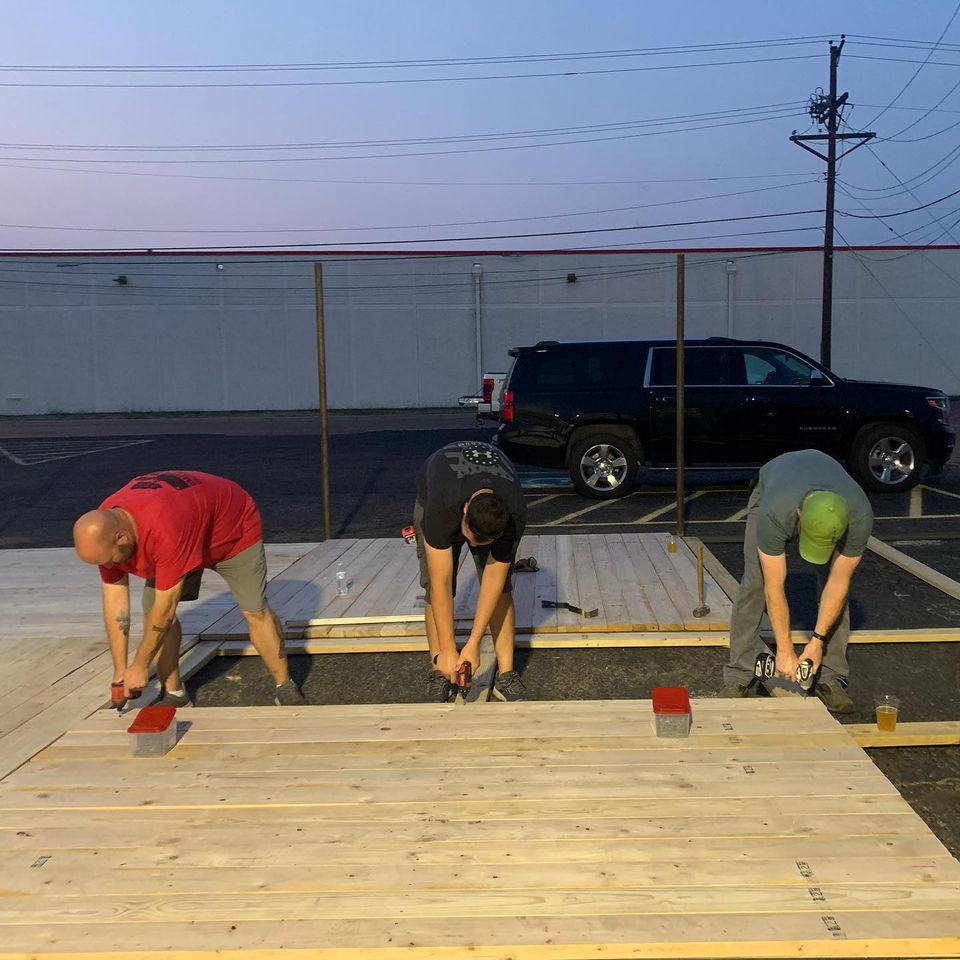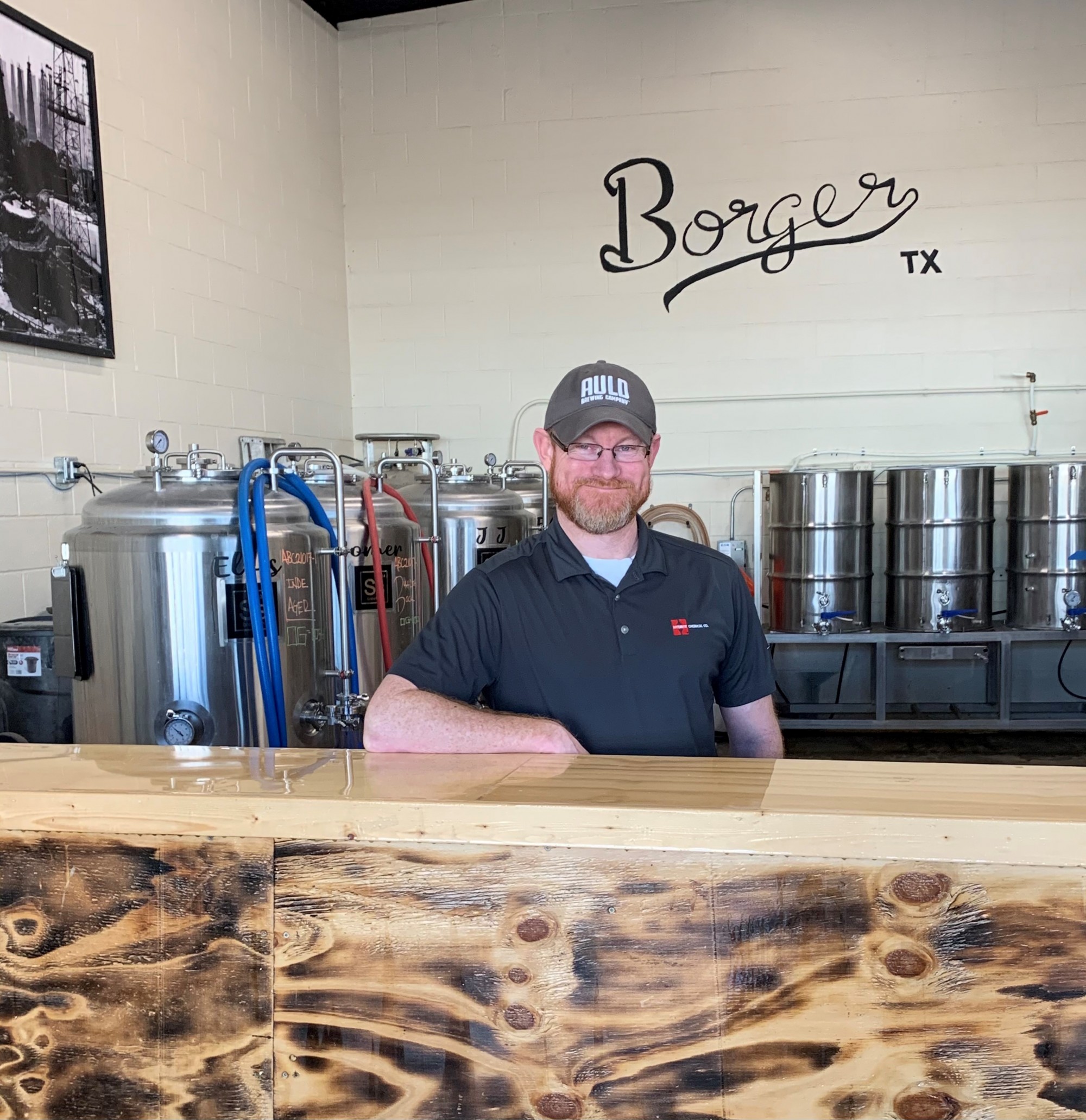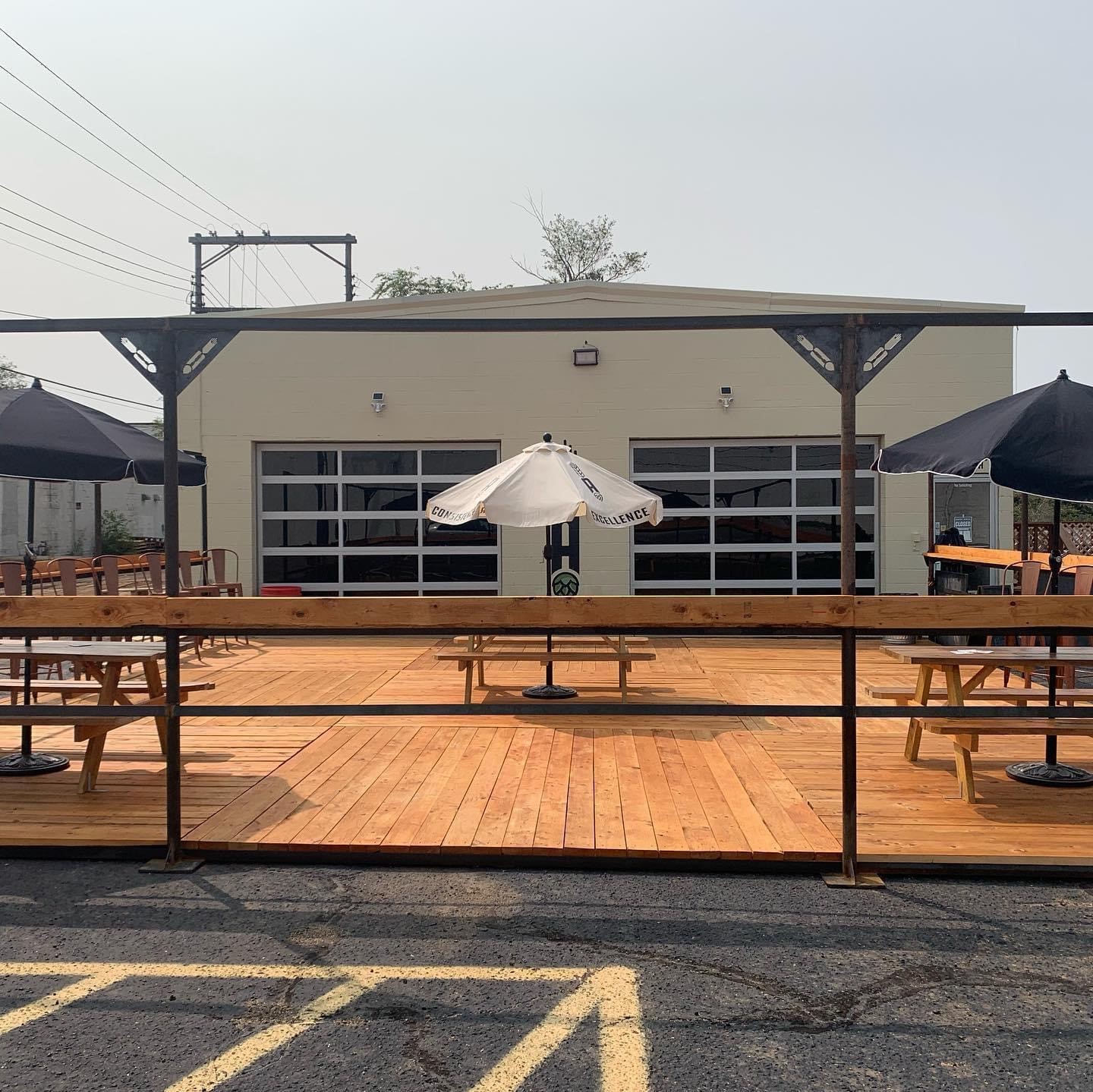 Unlike a traditional bar, a brewery like Auld Brewing Company primarily serves beverages they make themselves in-house. Recently, Auld decided to partner with another Texas Panhandle family by adding wines from Yoder Cellars of Vingo Vineyards Winery in Dalhart to the brewery's drink selection. For a micro-brewery, they offer more options than expected with 9 on tap brewed in house selections along with five (5) distinct Yoder wines. Their hours are unique as they close shop no later than 10 pm each night. It was of highest importance for Ray and Andrea to create a respectable atmosphere their customers and friends would appreciate and enjoy.
Inside the brewery, you will find wood planks starting to line the walls. These planks have been purchased by businesses and individuals who wish to help support Auld Brewing while displaying their name or advertising their business. (There are more available for purchase.) Andrea and Ashley take special care to hand craft each plank specific to the purchaser before placing on the walls.
The Aulds will be hosting their 1-year anniversary on February 27th with Tanner Lane and Lindsey Lane performing, along with Smitty Brothers Food Truck serving up their famous BBQ. In early April, Auld Brewery will be featured on the Carrie Luxem Show and then in the second quarter of 2021 they are expecting a visit from Brewery Branding out of Oregon. Big things are happening right here in Borger at Auld Brewing Company!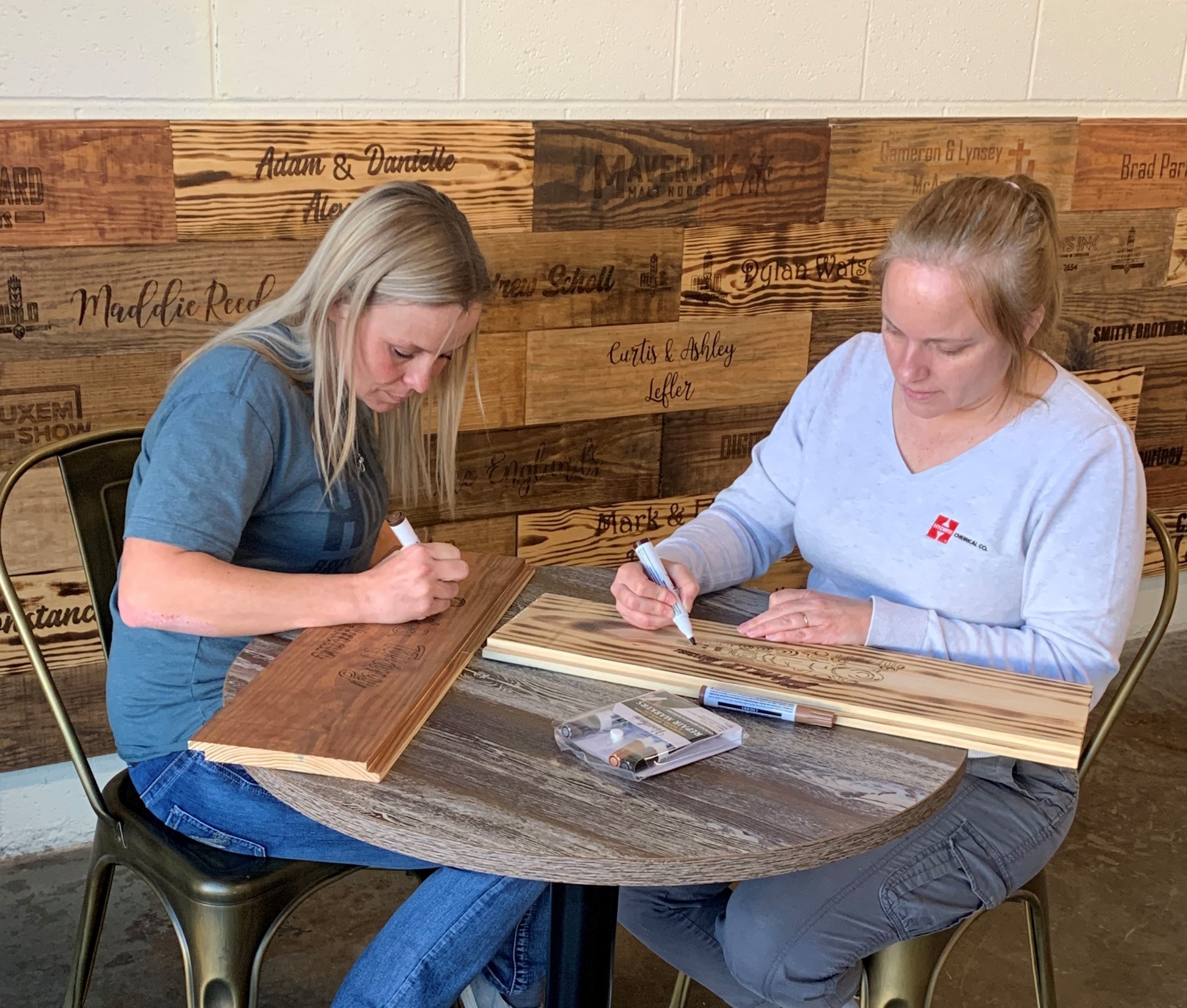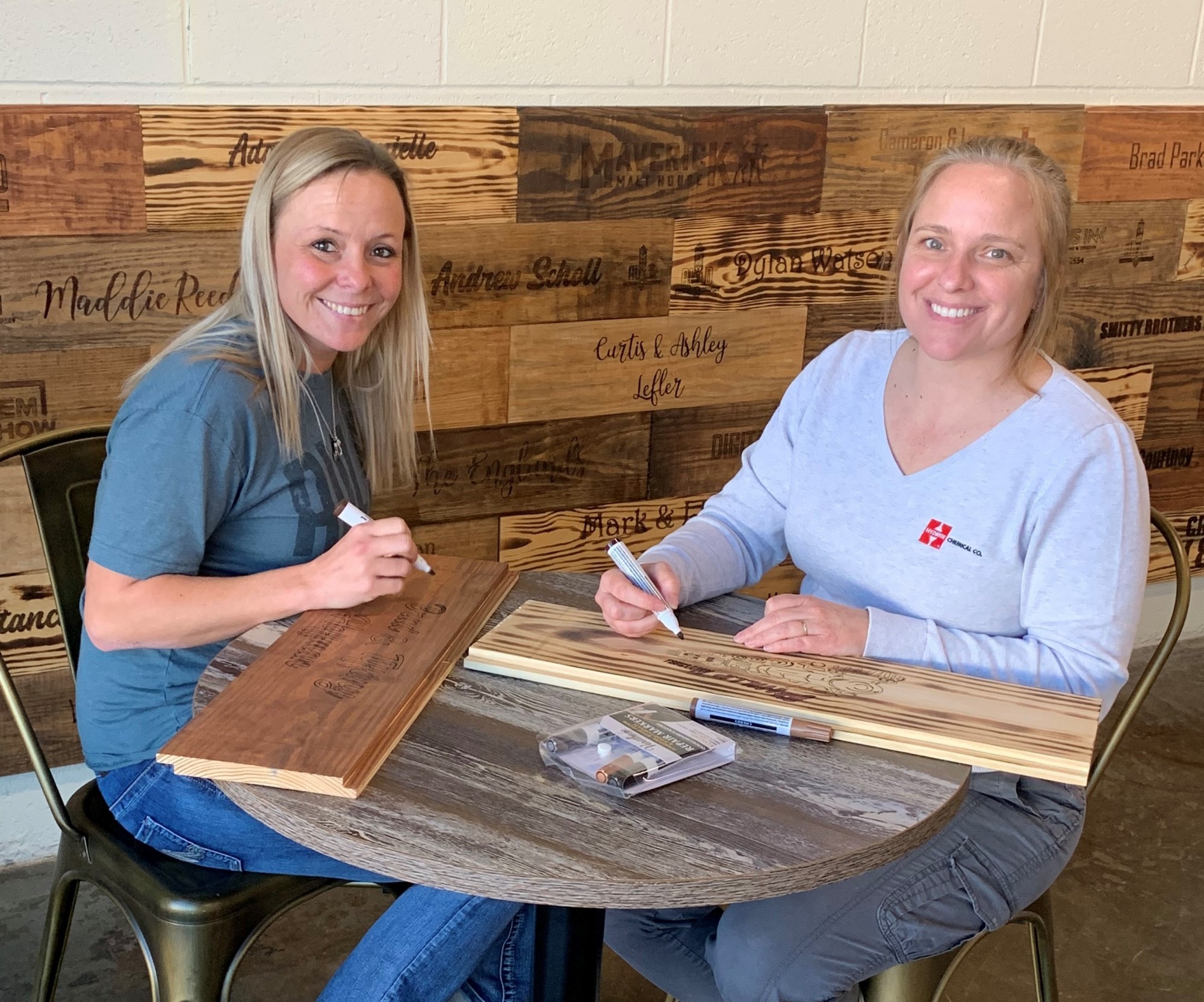 A very interesting fact about Auld Brewing that most do not know is that Ray and Andrea created a non-profit foundation (auldfoundation.org) as an encouraging initiative to the young women in local communities. Their goal is to raise awareness, act, and challenge some of the most pressing issues facing today's young women. They will be working with women across the Texas Panhandle, as well as offering online courses to inspire growth. (You can find out more about their foundation here).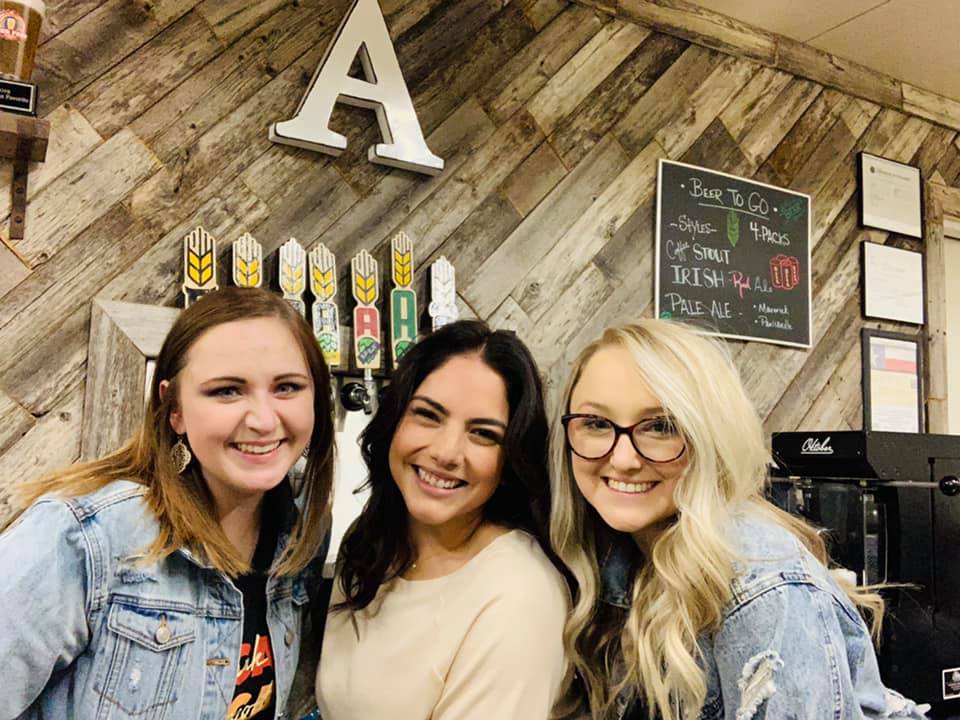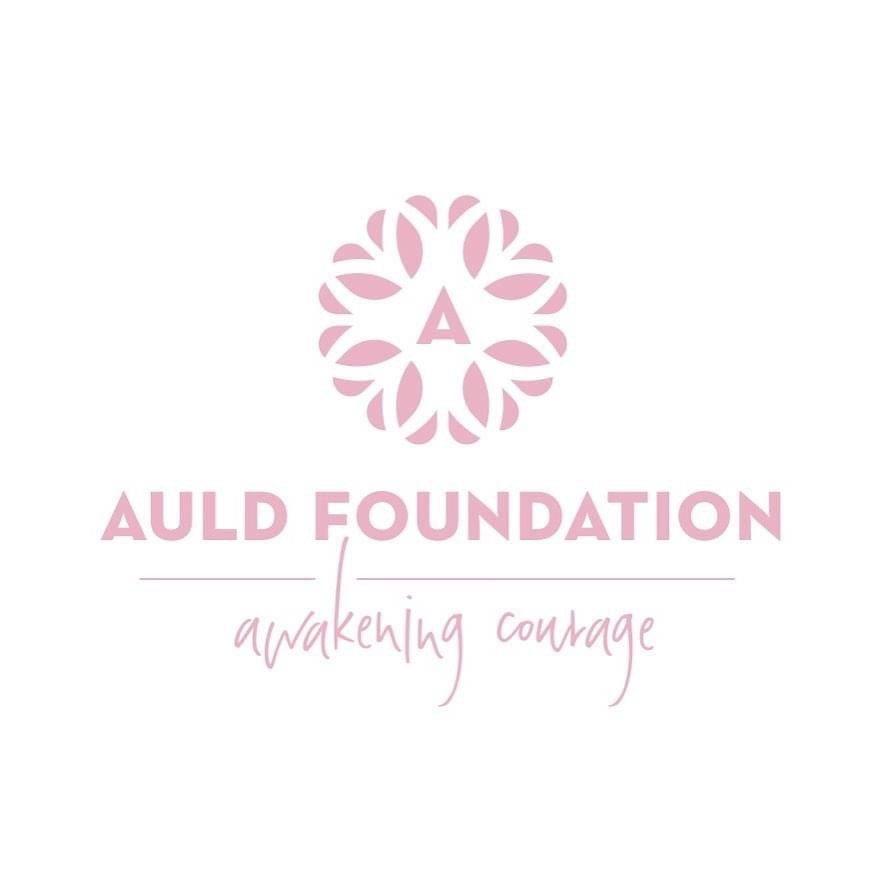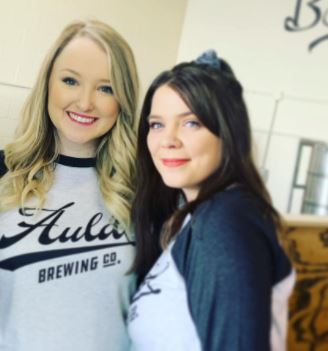 When asked if there is anything they would do differently now that they can look back, Andrea said she feels they underestimated the love for craft beer in Borger. They sized this location for a 2 day-a-week operation and a 2 barrel system but, grateful the demand required them to be open 5 days a week, with 5 part-time employees and now looking to up-size the equipment as well.
The Aulds' love of Borger is evident and keeps them here even when they are not working on site. They have made friends with locals and enjoy spending time together in their homes stating, "The hearts of Borger residents are immeasurable"! They also enjoy frequenting local restaurants to help support the economy of Borger.