1327 W. Wilson
1327 W. Wilson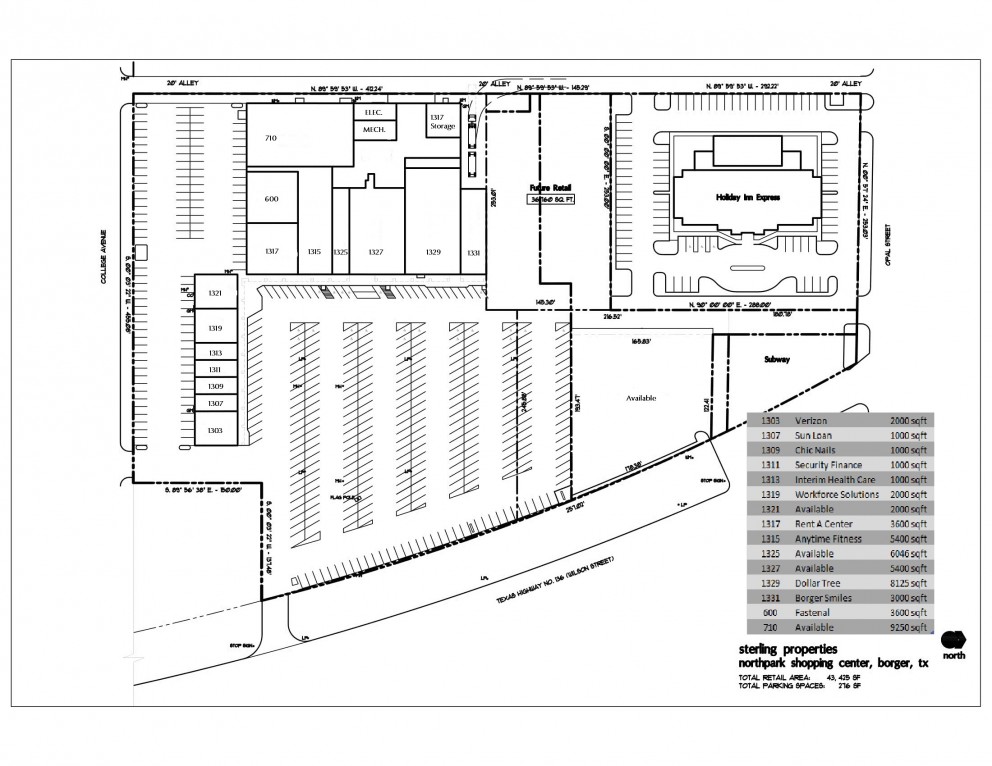 Click the images above to view larger.
Location
1329 W Wilson St
Borger, TX
Property Information
Ownership: For Lease
Former Use: Retail video rental and book store
Within City Limits?: Yes
Property Type: Commercial
Zoning: Commercial
Total Building Size: 14,650 sq. ft.


Prime commercial space available for lease on State Highway 136, with traffic counts of over 12,000 cars per day. Borger's primary trade area serves 22,798 individuals.
Building Information
Commercial Space: 9,000 sq. ft.
Parking Spaces: 200

Utilities
Gas: Texas Gas Service (ONE Gas)
Water: City of Borger


Transportation
Nearest Highway: SH 136; Frontage, SH 152; 1.5 Miles, SH 207; 0.5 Miles, US 60; 29 Miles, US 87; 42 Miles
Nearest Interstate: I-40; 31 Miles / 32 Minutes
Nearest Airport: Hutchinson County Airport; 3 Miles, Rick Husband Amarillo International Airport; 50 Miles
ADD ITEM TO REPORT
As you navigate our website, you can use the "Add Page to Report" button to add any page or property to a custom report that you can print out or save.